Advanced Safety
Enhanced Public Safety
|
Increased Production And Efficiency
|
Significant Savings On Injury Expenses
|
We Offer Safety Treatment For All Floors And Walkways
|
Pool Decks
|
Tubs And Showers
A slippery floor can cause severe accidents with an immeasurable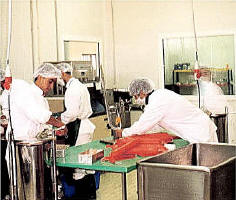 cost to your business. Protect yourself and your employees with the advanced safety and confidence on Sure Grip can provide!
A slippery floor can cause severe accidents with an immeasurable cost to your business. Protect yourself and your employees with the advanced safety and confidence on Sure Grip can provide!
Enhanced Public Safety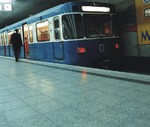 Your guests will enjoy a comfortable walking stride even in wet areas. Patrons spend more, enjoy more activities, and return more frequently when they feel safe and confident in walkways and public areas. By reducing opportunities for guests to slip and fall, you'll ensure that every visit has a happy ending!
Increased Production and Efficiency
Employees who know they are walking on treacherous flooring are proven to be much less efficient because of the dangerous conditions. Both the injured employee and fellow employees who are afraid of injury move and work much more slowly on slippery floor surfaces.
You'll see a visible improvement in your staff productivity and efficiency when they have confidence in the floors they work on!
Significant Savings on Injury Expenses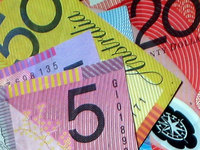 You'll see dramatic improvements in your safety and injury reports after your Sure Grip floor safety treatment. You'll save by having fewer guest injury and worker's compensation claims; less workdays lost by injured employees, and you'll save production dollars and enjoy much higher efficiency with confident, safe employees and higher profits from happy, comfortable guests. And we all know the high costs of bad publicity!
We Offer Safety Treatment for all Floors and Walkways
Treating floors of all types, including commercial, industrial, cruise ships, boats and amusement rides, Sure Grip gives instant value and immediate results in reduced slippage on floors and stairways. Lower costs of treatment and ongoing maintenance as well as a high return on safety make Sure Grip the answer to your wet floor needs. We greatly enhance safety for guests and staff at all entertainment and recreational theme parks, commercial kitchens, restaurants, food processing industries, manufacturing plants, health care facilities, airports, malls, hotels, motels... and stairways for all these applications. All public areas and wet-floor production areas benefit greatly.
Pool Decks; Saunas; Health and Fitness Facilities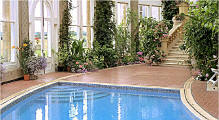 All pool surfaces and pool steps are obvious dangers for slip and fall incidents. Our surface treatment and safety treads for steps will greatly reduce injuries due to constantly wet pool and deck areas.
Tubs and Showers
Tubs and showers will remain slip resistant for years with our Anti-Slip Treatment. We create an 'invisible tread' that ensures users of sure footing in tub and shower environments. Theme parks, entertainment arenas and hotels/motels, hospital and nursing facilities, and all gymnasium, fitness, and health facilities benefit greatly by our bath and pool safety treatments.