Mission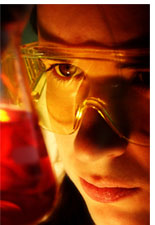 SureGrip is committed to providing safety treatments, equipment, materials, and education for the protection of staff, guests, and customers; evaluating hazards and offering safety-enhancing solutions. We take pride in supplying non-slip floor treatments and safe, effective cleaning agents proven to reduce bacteria while protecting the environment. We maintain a relationship of open communication and ongoing technical support and training while increasing public awareness of our clients' preparedness against safety hazards.
Our Mission
Is not only to provide a safe floor to the general public but also to rid most common viruses & bacteria present in our current environment & that's exactly what our cleaning chemical does.
Specs provided at http://www.suregrip.com.au/index.php?page=viewStory&title=Our+Daily+Degreaser .
We are trying to fight these viruses from land and now from water with the launch of Sai Water Tech's new chemical free decontamination vessel the Scavenger2000 in India & Australasia.